About Croatia
Croatia has 2000 km of the most dramatic coastline Europe has to offer. There is 1,185 islands in Croatia,50 of theses islands are populated. The largest islands are Krk and Cres.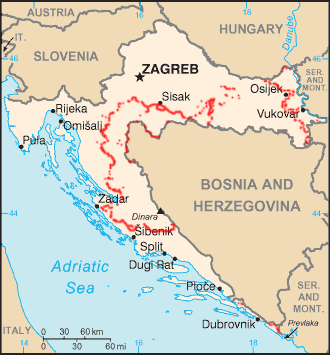 The climate is Mediterranean along the Adriatic coast,so hot dry summers and mild winters are common . The coastline is full of beautiful coves and inlets where quiet sleepy unspoilt stone fishing villages await your discovery. It seems no matter where you look there is always a view to be enjoyed.
Croatia has a richness in roman architecture and several of it's important sites are on Unesco's World Heritage List. n Tourism is Crotia's most important industry,and is a lifeline to Croatia economy. Since the notable industries like ship building have all most disappeared. Croatian people are reserved warm and friendly and speak slavic langauge simular to Serbian and bosnian,and practise the Catholic Christian faith.The population is only around 4.5 million people with croats making up to 85% of that figure.
Navigation
Villas For Sale
Croatia Villas To Rent
Croatia Information
Croatia Guide
Subscribe

Us for Newsletter